Since 1962, Elinchrom has been producing the world's most portable studio flash, drawing from a heritage of more than 55 years of innovation. In 2015, Elinchrom introduced its slogan: "Living Light", to highlight the company's dedication to producing the most innovative, versatile, and portable photographic equipment on the market.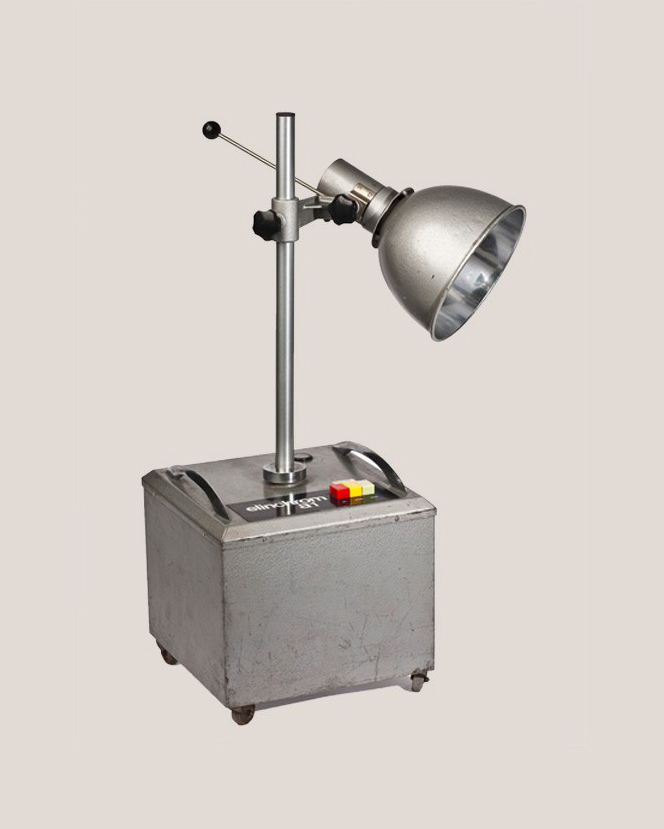 Elinchrom produces compacts flash heads, battery packs, continuous light accessories, remote controls, light shapers and other accessories.
The continuous lighting uses tungsten bulbs with a colour temperature of around 3200° instead of daylight-balanced (5500°) flash tubes. All units accept the same range of light modifiers as the flash units, subject to the additional heat generated by the bulbs. The Scanlite range employ halogen bulbs.
Based in Renens, on the shores of Lake Geneva in Switzerland, Elinchrom continues to innovate with a product range that covers every photographer's needs, from compact flash equipment to portable battery pack systems, reflectors, softboxes as well as numerous lighting accessories. Elinchrom's lighting equipment is used all around the World by both studio and outdoor photographers.
Heading out onto an MX track with Naim Chidiac for an assignment was an exhilarating experience! You've got the champion of studio lighting… as an assistant. Definitely a trial by fire but the best way to learn! I felt so confident when the lectures were over. Off-camera flash has been a massive hurdle for me (not strobe guns because those I use regularly).
I've sort of grown up believing that Elinchrom was the pinnacle of portable lighting. And it kinda is. The gear just feels so familiar. In my assignment with Kerim Fitzgerald, I wanted to supplement natural light, and used an Elinchrom softbox to add some definition to Kerim's face. The idea was to shoot between the trees to decontextualise the MX track without completely removing the identifiers that make it outdoors (it is very familiar if you've ever been to Zone 7).
In our assignment with Denis Klero and Murray Loubser; I wanted to use the Elinchrom ELB400 to freeze the action – so when Murray hit the wall for the bar spin the kit did it's trick and froze everything. In the parking garage just next to this wall I had one shot to get the portrait with Murray, and hit the shutter button at the buzzer! Massive thanks to Mpumelelo for being so nimble with that softbox.
It's been such a mental block that this kind of lighting is for special occasions but that's just it – YOU decide when that is if you have these kind of tools at your disposal. Never sleep on the opportunity to use your gear in unexpected scenarios. Naim, Craig, and Denis all taught me that the time you have then and there is the time you should use to execute – no excuses!